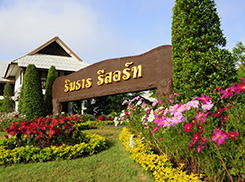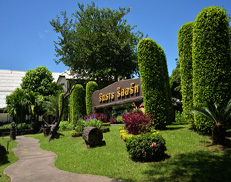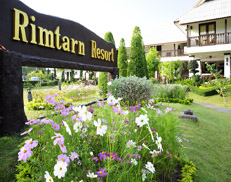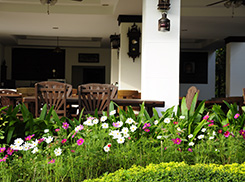 Rimtarn Resort, Mae hong son.
The resort located in Mae hong son town by the beautiful nature, be shady trees, surrounded with green mountain by small stream which flow from the valley, easy to travel to airport, bus station, night market, the temple.
Resort is located in good location with fantastic view. You can see the beautiful pagodas up high mountain(Wat Prathat doi kong moo) which the famous place.
We provide the standard room including TV, refridge, hot shower, flowers garden, rest area, cafeteria, car parking, breakfast and also big meeting room avialable for 50 people. We also provide free wi-fi for access to internet 24 hours.
Booking by call :
Ms. Phattranee Sripha (Call reservation)
Cell phone : 0874448826
Fax
053 613733
email :
sunee_thip@hotmail.com
Check in , check out time :
Check in 12:00 a.m. to 8:00 p.m.
Check out before 12:00 a.m.
Rimtarn resort
There are modern 40 rooms in the resort.
Double bed room 13 rooms
Room rate: 800-1600 Baht
Twin bed 19 room
Room rate: 800-1600 Baht

Special bed room (7 feet bed) 1 room
Room rate 1200-2000 Baht

Family room (for 4 person)
Room rate 1400-2400 Baht

Tags : hotel, resort maehongson, mae hong son, booking resort, hotel, accommodation, house, stay, hotel, reservation, reserve
Rimtarn resort beautiful resort in town, Mae hong son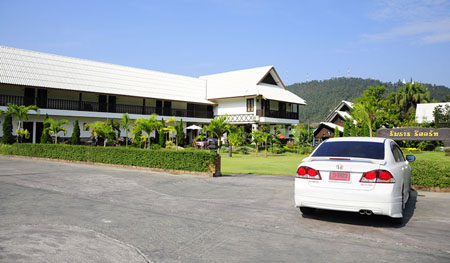 Here's a spot for anyone looking for wonderful holiday, service you with friendly and smile style. We invite you take a rest in our peacful place Mae hong son, the city of three mist. The famous place to travel in north of Thailand. Mae hong son is small and this provincial capital is still relatively peaceful despite the intrusion of daily flights from Chiang Mai by Nok air and Karn air. The town's culture is interested by tourist who want to see real culture that not for only show. Mae hong son also have many hilltribe villages waiting for visit and explore. The waterfall, pagoda on mountain, hot spring also famous in this town. The Rimtarn resort easy to access to those interested places.